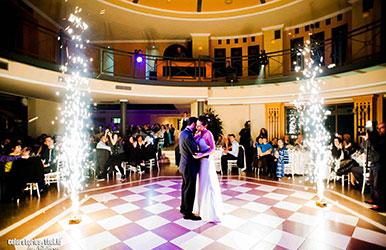 Everything starts with a "Yes, I do". Or with a "We'll have a baby". Think of those moments, add your favorite music and your favorite people. Then leave it all to us!
Here at Music Works, our mission is to collaborate with you in orchestrating an extraordinary day that exceeds your wildest dreams. We warmly welcome you to connect with us and witness firsthand the magic we can create for you.
Picture this: Your favorite tunes setting the perfect vibe for your celebration, while you kick back, relax, and soak in the magic. We've got the beats, you bring the love!
Let's turn your event into a musical masterpiece that'll have everyone talking. Get ready to groove, laugh, and cherish the moments!
Services Provided:
DJ's and Guest DJ's
Radio producers
Sound and Lighting equipment
Audio & Visual (projectors, screens etc) equipment
Music and Dance live performances
Musicians
Entertainers for kids activites